Patients can securely store and retrieve their health information via MyLoyola, a free online portal. Loyola University Health System offers its patients a free online patient portal, myLoyola, that allows them to securely manage, receive, and view their medical information online.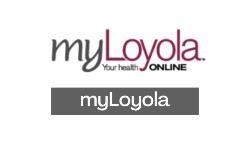 The MyLoyola login portal allows you to request medical appointments, view your health report from your myLoyola electronic health record, view test results, pay your bills online, and much more.
Frequently Asked Question 
How soon can I see my test results in myLoyola?
You will generally receive your test results in your Loyola account within 1-7 days. There are times when the result is released to you at the same time as your physician receives them, so please allow your physician 1-3 days to review them and reach out to you.
When do certain test results not appear in myLoyola?
Your provider is able to determine which types of test results are able to be accessed through myLoyola. Tests of a very sensitive nature are not released to myLoyola.
What is your Privacy Policy?
myLoyola is owned and operated by Loyola Medicine and is fully compliant with federal and state laws pertaining to your privacy. Your name and email address will be treated with the same care and privacy given your health records and will never be sold or leased by myLoyola.
I was logged out of myLoyola, what happened?
We aim to protect the privacy and security of your information. While logged into myLoyola, if your keyboard remains idle for 15 minutes or more, you will be automatically logged out of myLoyola. We recommend that you log out of your myLoyola session if you need to leave your computer for even a short period of time.
What do I need to use myLoyola?
You need access to a computer connected to the Internet and an up-to-date browser (such as Internet Explorer).
Is my access code my ID?
No, your access code is not your myLoyola ID or password. You will use this code only once to log into myLoyola for the first time. The code will expire after you have used it or after 30 days. When you log into myLoyola the first time, you will then be asked to create your own unique myLoyola ID and password.